I am so excited to participate in the One Room Challenge this spring! What is my plan for my bathroom refresh? I went to some of my favorite blogs for inspiration.
The Spring One Room Challenge is just getting underway and I am so excited to participate again. The One Room Challenge is hosted by Linda from Calling It Home.  Twice a year bloggers and interior designers are challenged to choose a room in their home to transform. The challenge is that the room needs to be completed in just 6 weeks. Every Thursday for the next six weeks, the internet will be full of design inspiration and creativity. We are here to support and encourage one another in completing a room. If you are like me and love a good before and after, you will definitely want to check it out.
I first participated in the fall and was able to transform our guest room as you can see here Guest Room Refresh: One Room Challenge Reveal.  This spring, I had originally planned on updating my son's room, but in the planning stages, my son and I had very different ideas about what to do with his room. Since it is his space, I want him to be comfortable and happy with the plan. We are still going to update his room, and I will share some creative projects throughout the process.
Instead, for this challenge, we are on to plan B…our first floor powder room. When we first bought our home, this room was a mess. Pink floor, raspberry-colored counters, a floral border, and imperfect walls from where the previous owner must have tried to remove wallpaper. I gave it a mini-makeover with paint a few years back.  I had used Benjamin Moore's Revere Pewter in a matte finish on the walls to hide blemishes. The vanity was painted black and the tile counter was painted in a cream color, using an oil-based paint. Fast forward six years and this room is in need of some attention.  The counter top is peeling, the vanity is chipping, and that floor is still pink. It is time to give this room a little attention.
So, what is my plan? I have visited a few of my favorite blogs for some inspiration.
Right now I am obsessed with blue and white.  It is such a timeless and classic combination
The light gray color of this vanity is beautiful.
A painted vanity and mason jars filled with lavender make me smile.
I love the farmhouse charm of this bathroom that belongs to KariAnne from Thistlewood Farms. Beadboard, baskets, and towel hooks…oh my!
Floor stickers to easily say goodbye to my pink floor…how clever!!
Now that I have some inspiration, here is my plan:
install paintable beadboard wallpaper.
paint walls and trim
paint vanity
paint tile countertop
add chair rail and baseboard
flooring…paint and stencil or try the floor stickers (I love the idea of these!)
I look forward to sharing my progress along the way.
Do you have a space in your home that needs a little refresh?  If so, visit  One Room Challenge for creative inspiration!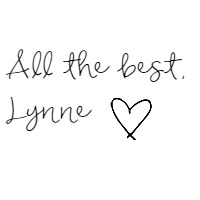 If you would like to save this post for later, pin it here: