Welcome to Day 8 of the 12 Days of Christmas Blog Hop! Every year I host a holiday cookies exchange. It is a fun time to get together with friends and share fun recipes, delicious cookies, and some holiday spirit. Today's post is like a virtual cookie exchange, where we're all sharing some tried and true holiday cookie recipes. I hope you find these recipes inspiring as you plan your holiday baking this year!
---
Welcome to the third annual 12 Days of Christmas Blog Hop!
Stop by every day from December first through the twelfth for new ideas you can use to make your season brighter!
Meet Your Hosts
They have all been busy as Elves creating, decorating, cooking and crafting tons of new ideas for you to try this holiday season!
Shirley~Intelligent Domestications I Alli~An Alli Event I Michelle~Our Crafty Mom I Marie~DIY Adulation 
Erlene~My Pinterventures I Beverly~Across The Blvd. I Debra~Shoppe No. 5 I Victoria~Dazzle While Frazzled
Megan~C'mon Get Crafty I Michelle~Michelle James Designs I Amanda~Domestically Creative
Deborah~Salvage Sister & Mister I Jeanie~Create & Babble I Sherry~Olives & Okra
Jenny~Cookies Coffee & Crafts I Emily~Domestic Deadline I Bonbon~Farmhouse 40 I Susanne~Pearl Street Designs 
Leanna~Of Faeries & Fauna I Pam Larmore~P.S. I Love You Crafts I Kelly~North Country Nest I Marie~The Inspiration Vault
Gail~Purple Hues and Me I Lynne~My Family Thyme I Karen~Dragonfly and Lily Pads I Trisha~Blowing Away Out West
Tomika~Life In Pumps I Rachee~Say it, "Rah-Shay" I Ra'Nesha~Queen Thrifty I Lorrin~Embrace The Perfect Mess 
Jaime~Love Jaime I Serena~The Weekend Jaunts I Terri~Christmas Tree Lane I Jessica~A Southern Mother 
Sam~Raggedy Bits I Rachel~Smart Mom Smart Ideas I Surya~The Busy Mom Club  I Cyn~Creative Cynchronicity
Valeria~Val Event Gal I Yami~The Latino Next Door I Jeannee~Centsably Creative I Tania~Little Vintage Cottage
 Lauren~Wonderfully Made I Vanessa~DIY 180 I Kimberly~A Wonderful Thought I Kim~Everyday Parties I Erica~Erica Ever After
---
Many of my childhood memories stem back to my grandmother. During our winter breaks from school growing up, my brothers and I would spend every day sitting in her kitchen, playing games and enjoying her delicious treats.
One recipe that stands out from the rest, however, was the staple of her kitchen: Scottish Short Bread. These light, buttery cookies were essential at Christmastime and evoke some of the fondest memories of her, my family and my childhood. I was lucky enough to have inherited her recipe, and today I am sharing these cookies with you all.
Begin by setting out a 1/2 pound of butter until it reaches room temperature.  Preheat the oven to 300 degrees.  Sift together a 1/2 cup confectioner sugar, a 1/2 tsp. cornstarch, and 2 cups of flour.  Then combine this mixture with the butter.
Now, comes the fun part: mixing the dough by hand.  My children loved to help when they were young, and since there is no raw egg, I wouldn't worry if some of the dough made its way into their mouths, as it inevitably did!
Prepare your baking sheet with parchment paper.
Now, you have some choice.
The first option is shaping your dough into circles,  about 1/4 -1/2 inch thick.  My daughter likes to create a fun, decorative edge with a fork. Then sprinkle it with a little granulated sugar.
Or, place the dough in a parchment paper lined jellyroll pan, again so it is about 1/4 – 1/2 inch thick. Sprinkle it with granulated sugar.
Now, bake in a slow oven at 300 degrees for about a half hour until the dough turns to a light brown.
Enjoy these treats plain, or  drizzle with semi-sweet chocolate and decorate for the holidays, as I have always liked to do.
Enjoy!  Best wishes to you and your family for a very Merry Christmas!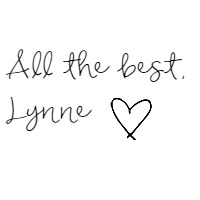 Grandma's Scottish Shortbread
Author:
Prep time:
Cook time:
Total time:
This light and buttery shortbread comes together with just five ingredients.
Ingredients
1/2 lb butter (2 sticks) softened to room temperature
1/2 teaspoon corn starch
1/2 cup of confectioner's sugar
2 cups flour
granulated sugar for sprinkling on top
Instructions
Begin by setting out the butter to soften to room temperature.
Preheat oven to 300 degrees.
Sift together cornstarch, confectioner's sugar, and flour.
Mix by hand with butter.
Shape into circles or press into a jelly roll pan so dough is about 1/4 to 1/2 inch thick.
Sprinkle with granulated sugar.
Bake at 300 degrees, for about 30 minutes, until golden brown.
Enjoy!
If you like this post, you can pin it here:
---
Be sure to visit our fellow 12 Days of Christmas Bloggers below for even more creative ideas this holiday season!