Floor Tile Stickers Update: One Year Later
After almost one year later, these floor tile stickers are still a stylish, simple, and affordable solution to updating tile in your home.
This post contains affiliate links at no extra cost to you. My Family Thyme may receive a small commission if you make a purchase.  Thank you!
Last summer, my family and I freshened up our first floor half bathroom. We painted the walls, installed bead board wallpaper, new baseboard trim and chair rail. The cabinet and tile counter also received a fresh coat of paint.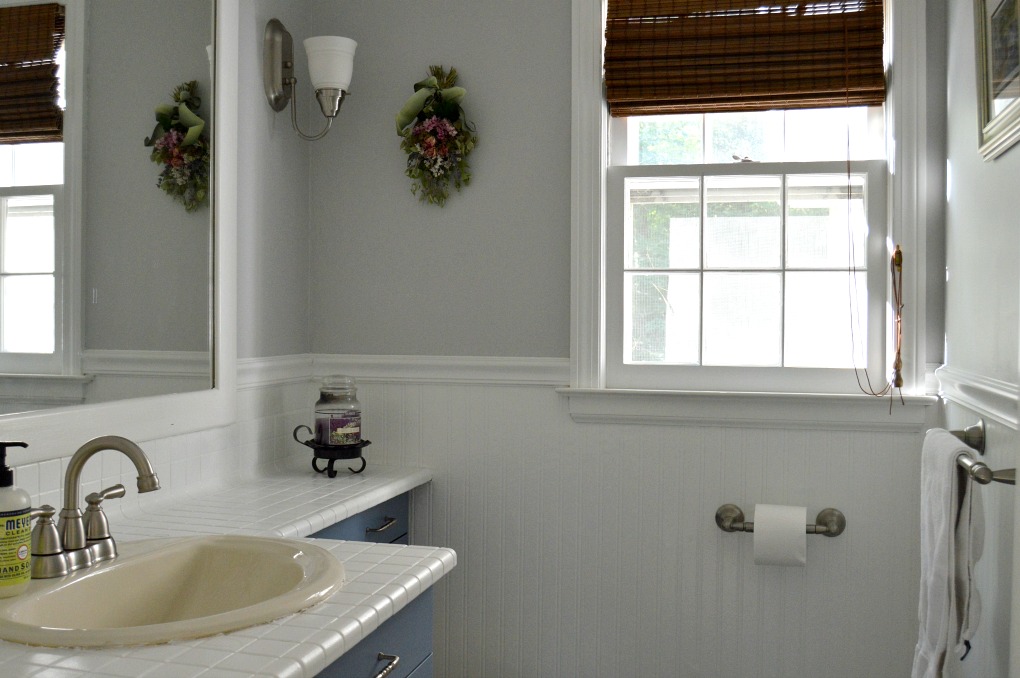 It was definitely an improvement, but what really tied it all together was updating the flooring.  We didn't replace the flooring. It just wasn't in our budget. Instead, we used stickers…tile stickers. These tile floor stickers from SnazzyDecal have been a beautiful, simple, and affordable solution to updating the tile. They are waterproof, scratch resistant, removable, and were so easy to install. Being removable, these tile stickers are a great solution for rental properties too. You can read all about these tile stickers in my original post!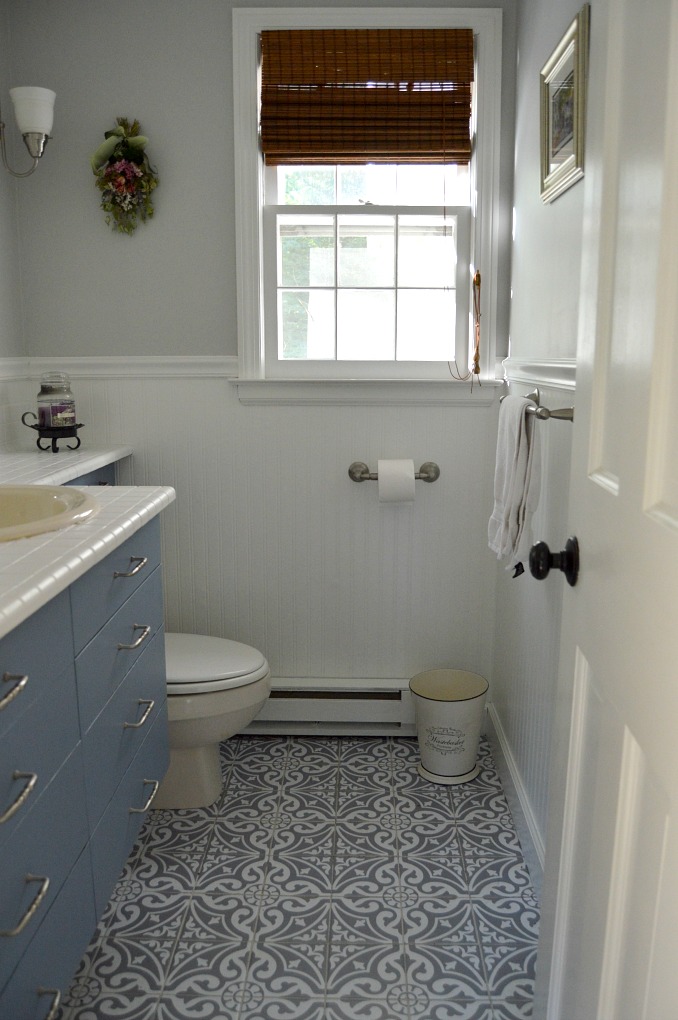 I am often asked how the tile stickers are holding up.  Well, almost a year later, I am happy to report that this flooring update is wearing well.
As time had passed, there were a few places where the corners had curled a bit. I had a couple extra, so I easily replaced them.  If you don't have extra, you can easily add a dab of glue to secure the corners back down.  It is an easy fix.
It is important to remember that I used these in a half bath. There is no tub or shower, so there's not a great deal of moisture in the room. The tile floor stickers only get wet when I wash and mop the floor.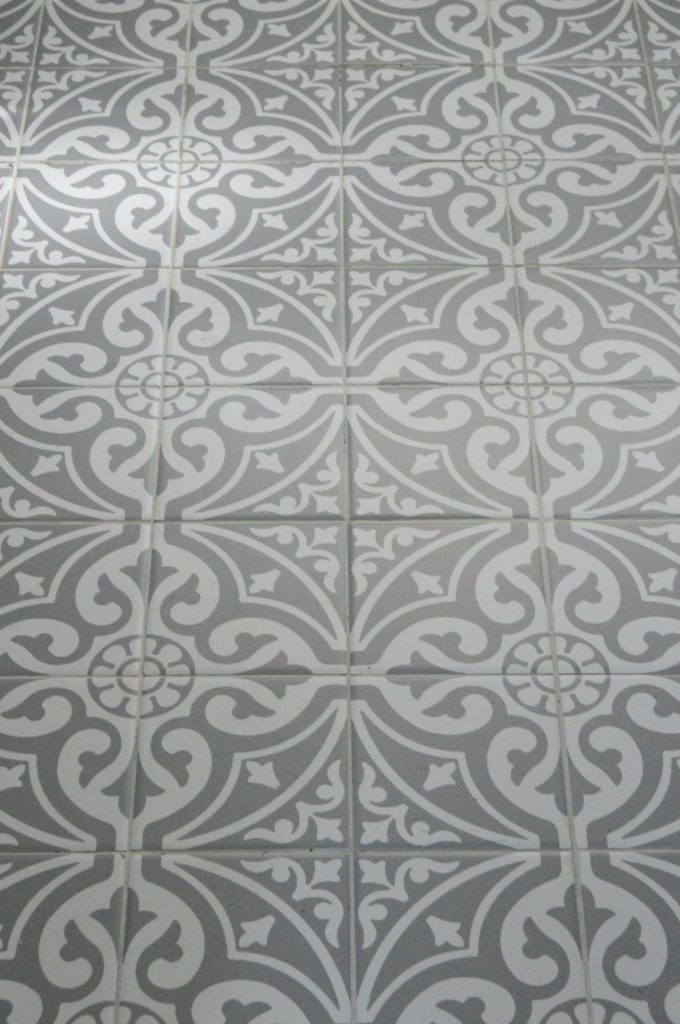 So, would I use these floor tile stickers again?  Definitely!  I love the look, ease of use, and durability of this product. After almost one year later, these tile stickers from Snazzy Decal are still a stylish, simple, and affordable solution to updating tile in your home.
You can also find a wide variety of Snazzy Decals patterns and styles over on Amazon too!  These decals come in a variety of sizes and can be used anywhere. They have tile stickers to update your stair risers, backsplash, and along with your floors.
Thank you to those of you who had commented on my original post!  I hope this update is helpful!
Have you used tile stickers in your home?  If you could, where would you use them?  I would love to hear your ideas!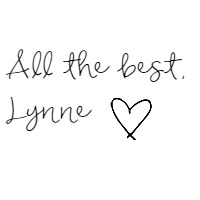 I hope you have a great week!  Here is the information for some of the products we used in this budget bathroom refresh.
Bathroom Source Information:
Wall Color:  Passive by Sherwin Williams
Trim and Beadboard Color:  Extra White by Sherwin Williams
Beadboard Wallpaper:  Lowes
Tile Floor Stickers:  Tile Stickers from Snazzy Decal Customized in Gray
Maple Cape Cod Flatweave Bamboo Roman Shade with Valance:  The one I purchased in currently unavailable, but I have linked a  similar bamboo shade.
Wall Sconce:  Was here when we moved in.
If you would like to save this post for later, pin it here!