February Pinterest Challenge: Damn Delicious PF Chang's Chicken Lettuce Wraps
Ready in just 20 minutes, these copycat PF Chang Chicken Lettuce Wraps from Damn Delicious are so healthy and flavorful! You can enjoy these without the guilt!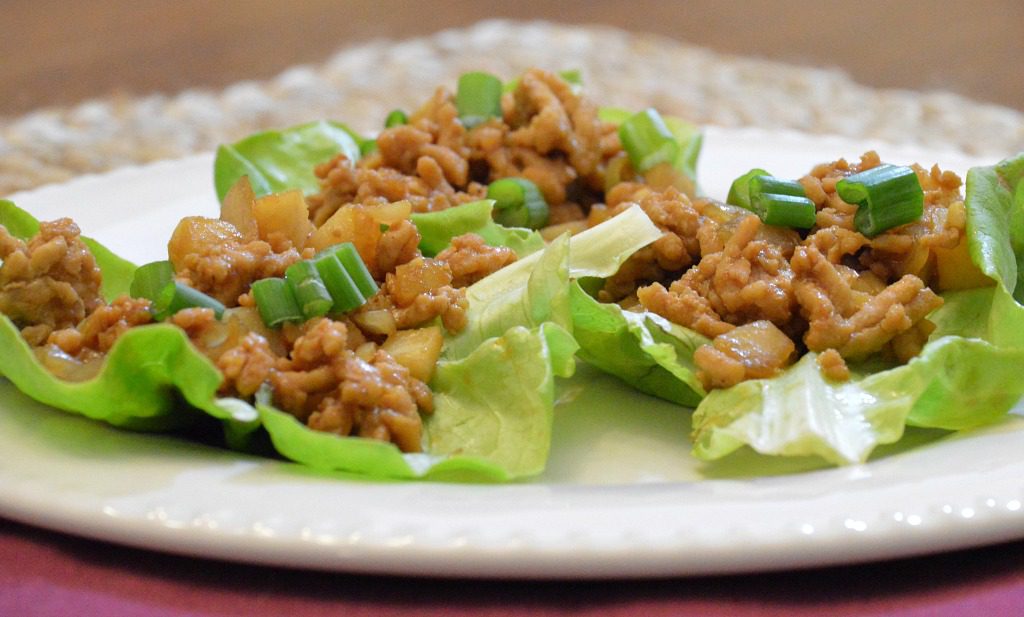 Welcome to the February Pinterest Challenge Blog Hop hosted by  My Pinterventures.! The purpose of this hop is to motivate us to not just hoard pins, but to make it happen!
This month, I chose to share this copycat recipe for PF Chang's Chicken Lettuce Wraps from Damn Delicious.  It was originally published in May of 2014 and has been pinned an astonishing 1.44 million times!  My family and I are big fans of Chungah's recipes.  We always find them to be simple, delicious, and so easy to prepare.  Her light, crisp photos caught my eye and I knew I needed to give this one a try!
The recipe calls for these budget-friendly ingredients:
1 lb. ground chicken
1 small onion
2 cloves garlic
2 Tbsp. soy sauce
1/4 cup hoisin sauce
1 Tbsp. rice wine vinegar
1 Tbsp. Sriracha
1 Tbsp. ginger
1 8-oz. can diced water chestnuts (drained)
2 scallions
Kosher salt and freshly ground pepper to taste
1 head of butter lettuce
Instead of beginning with olive oil, I used non-stick spray.  Other than that, I followed Chungah's simple directions.  Within minutes, the amazing aroma filled the kitchen and my husband was ready for dinner.
I have recently joined Weight Watchers and loved the idea of this tasty dinner that is low in Weight Watcher points and low in carbohydrates.  Packed with flavor, these lettuce wraps did not disappoint.  I enjoyed this satisfying meal with no guilt!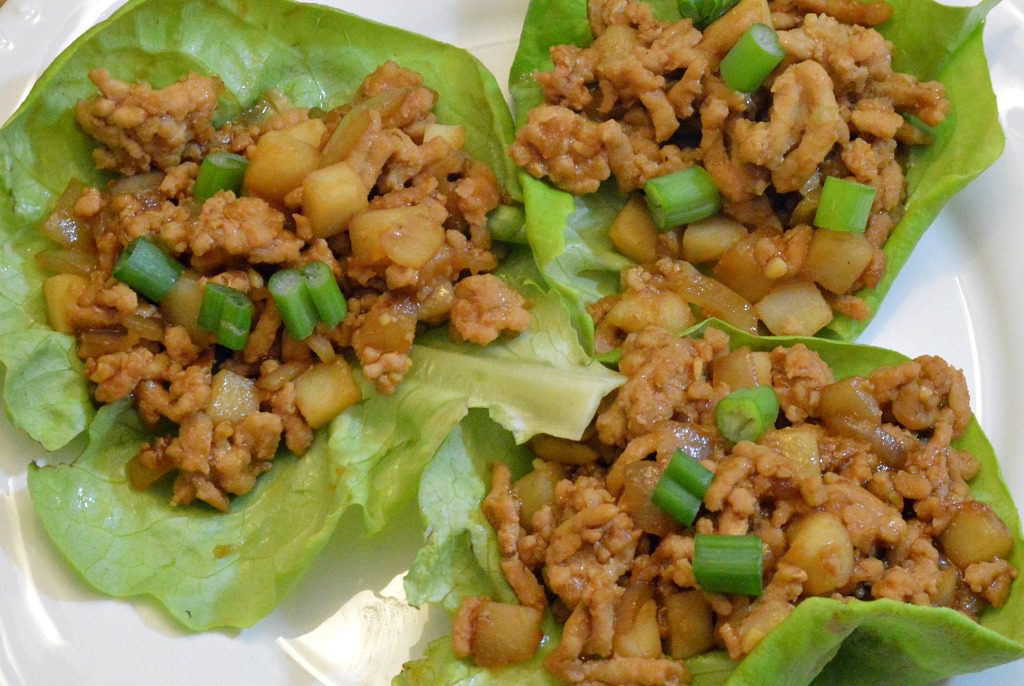 Head on over and visit Chungah's site and give this copycat recipe for PF Chang's Chicken Lettuce Wraps a try!  You will be glad that you did! This recipe is a keeper!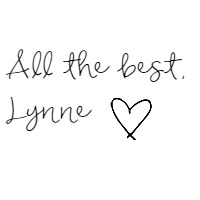 If you like this post, pin it for later:

To join next month's challenge, click here to sign-up ⇒ March Pinterest Challenge
---
Now let's see what other things Pinterest inspired! Head over and visit the other hosts to see what they crafted, cooked, built, or tried!
Erlene – My Pinterventures • Shirley – Intelligent Domestications
Marie – DIY Adulation • Emily – Domestic Deadline
Lisa – Blogghetti • Jenny – Cookies Coffee and Crafts
Joanne – Our Unschooling Journey • Lauren – Mom Home Guide
Roseann – This Autoimmune Life • Rebecca – Simple Practical Beautiful
Beverly – Across the Blvd. • Debra – Shoppe No. 5
Gwen – Geez, Gwen! • Candice – Fearlessly Creative Mammas
Marie – Inspiration Vault • Laurie – My Husband Has Too Many Hobbies
Jennifer – Children's Directory & Single Mom In The City
Emily – Hunny, I'm Home • Jeannee – Centsably Creative
Rebecca – Hello Central Avenue • Micah – Home Faith Family
Cherryl – Farm Girl Reformed • Kristie – Teadoddles
Megan – C'mon Get Crafty • Lynne – My Family Thyme
Chelc – Inside the Fox Den • Michelle – Our Crafty Mom
Teri – The Freshman Cook • Lisa – Amerytina
Chelsea – Making Manzanita