Happy New Year friends!
Best wishes to you and your families for a safe, healthy, and joyous new year!  I am so thankful for your continued support and friendship!
Just last week, I was talking with my daughter about how quickly this year has gone by!  She's almost halfway through her freshman year and my son will be graduating in June.  The years seem to be going by faster and faster each year.
At this time, I like to take a little time to reflect on our year.   It's so important to take time to think back on all of our celebrations, experiences, and the challenges.  What did we learn?  How did we grow?  Where are we going?
Well, this blog had been a dream of mine for many years, and this was the year that I finally dedicated time to make it happen.  In June, I made a promise to myself that I would devote time to learning and growing this blog.  I am so honored and humbled to be part of this blogging community.  In this upcoming year, I look forward to learning more and connecting with new friends.
I am so excited to share my top ten most popular posts of 2016!
#10  How to Refinish a Coffee Table in 5 Easy Steps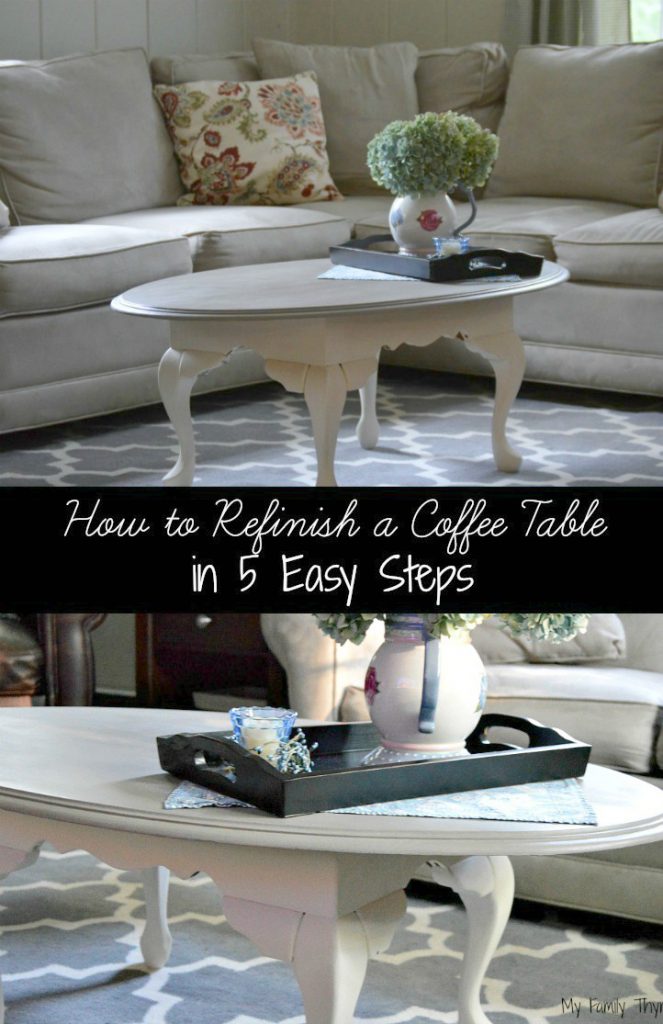 #9  Side Table Refinish with Annie Sloan Chalk Paint
#8  My Family Thyme at Christmas Part 1
#7  Ten Tried and True Tips for Back to School Organization
#6  Simplifying Your Holiday Shopping
#5  Holiday Decor on a Budget: DIY Christmas Pillows
#4  Easy and Delicious Crockpot Chili
#3  The Easiest Way to Cook Bacon (with virtually no mess)
Do you have a favorite from this year's posts?
What are some of your celebrations from this past year?  What are some things you are looking forward to?
Wishing you a safe, healthy, and joyous new year!