A collection of essential college dorm room items from Amazon.com
photo credit:  Amazon.com
The links in this post contain affiliate links and I will receive a small commission if you make a purchase.  As always, all opinions are my own.
It is hard to believe that in just a few short weeks, my boy will be leaving our home and heading to his dream school to begin his Freshman year of college.  We are fortunate that he has met his roommate and has seen where he will be spending this next year.  This has helped him to feel a little more comfortable about leaving home and sharing a space.
I'm in a little bit of denial that it is coming so quickly.   To deal with this upcoming transition,I have been trying to prepare and get things organized for him.  By shopping and creating a printable packing list, he can spend these next few weeks working and enjoying time with friends and family.
Now, what will these boys need to make their dorm room feel like a home away from home?
The answer can be found on Amazon.  Amazon.com is full of useful and reasonably priced items that are perfect for college students.  You can shop online and have your order shipped to your home or to your student's college or university.  How perfect is that?  It can make moving day a whole lot easier!
I have put together a list of essential items every dorm room needs that can be found on Amazon.com, based on what I have purchased.
I have also created a printable packing list that I am sharing with you.  Many of these items are ones that I have ordered from Amazon.com as well.  As I have been stocking up on life's essentials, my husband has jokingly reminded me that there are stores in South Carolina and my son can go shopping.  It just makes me feel better to know that my boy will have what he needs.
I want my son to do well in school and I believe that begins with a good night's sleep.  My priority was to ensure that the mattress was contained and we would not have to worry about where it has been or who has slept on it before.  The first thing I ordered was this mattress encasement.  This Twin XL (13-16 in. Deep) SureGuard Mattress Encasement – 100% Waterproof, Bed Bug Proof, Hypoallergenic – Premium Zippered Six-Sided Cover – 10 Year Warranty has received great reviews…almost 5 stars from over 1,600 reviews and comes with a 10 year warranty.  I will now rest a little easier knowing that my boy has a barrier that will protect him from any bed bugs or allergens.
They say that better sleep equals better grades.  So, along with being clean and allergen-free, I want my son's bed to be comfortable.  This 2 inch memory foam mattress topper is essential.  It will add the comfort and support that he needs to get a good night of sleep.  Again, receiving almost 5 stars from over 700 reviews, I am confident that this mattress topper will help make his bed feel a little more like home.
To make his bed complete, I ordered 2 set of these Amazon Basic Microfiber Sheet Set in bright white.  Soft and strong, and at just $13.99 per set, they are stylish, easy to care for, and affordable.   Purchasing two sets meant free shipping and who doesn't love free?
Laundry.  Yes, my teenage son will be doing his own laundry and therefore, will need a bag (or two) to use to carry it all.  These 30″ x 40″ nylon laundry bags are a great choice.  Made of a rip and tear-resistant material, these durable and washable nylon bags come in a variety of colors and patterns.  Best of all, at just $6.49, they are extremely affordable.
My husband had a trunk when he was in college that we still have today.  It has been used through the years as a coffee table, for storage, and as a place he can put some of his personal keepsakes.  I decided to purchase my son a trunk of his own.  This Seward Trunk 30-Inch Footlocker with Wheels has a strap in front and a strap on the side.  It can be locked two different ways and the latches on the ends seem very sturdy.  The built in lock comes with 2 keys. The sides seem pretty sturdy.  It probably won't function for seating, but I think it will work well for storage and maybe as a coffee table.
In these cozy dorm rooms, it is so important to use the space effectively.  This includes that space underneath the bed.  The Ikea Skubb Underbed Storage Box, Black, 2 Pack provides a great under the bed storage solution.  Made from a lightweight, but durable material, I am optimistic that my son will be able to store some of his clothing and extra supplies out of the way.  With 2 boxes for just $26, this is a cost-effective solution.
Adequate task lighting will be helpful during those late nights when he's (hopefully!) up studying.  This Limelights LD1002-WHT Gooseneck Organizer Desk Lamp with iPad Stand or Book Holder is a great choice.  With a eight compartments, this fun organizer desk lamp is complete with a compartment that can be used to hold an iPad, book, or notebook. The lamp's flexible chrome neck allows you to point the light exactly where you need it with the ON/OFF flip switch located on the base for convenience. 
When I went to college, I went with a mini-fridge and my typewriter.  These days, kids have so many electronics.  Times have surely changed.  With a computer, a printer, a phone, lamps, maybe a game system, and a micro-fridge, charging and protecting all of the electronics safely is very important.  I chose this Poweradd Power Strip Surge Protector 6 Outlets & 6 Smart USB Charging Ports (6A Max), 6′ Heavy Duty Extension Lead Cord, USB Outlet for Home & Office.  Being all in one, it will give him plenty of outlets and ports to simultaneously charge his electronics safely. With a surge protection feature to safeguard his expensive electronics and more than 700 reviews, I felt that this was a safe and practical choice.
Of course, every student has different needs, but I hope this helps to give you a good start.  What items are on your packing list?  Please share so we can all benefit from each other's ideas and help each other.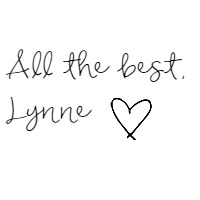 If you'd like to save this post for later, you can pin it here: