This simple children's handprint wreath craft project will become a family keepsake for years to come!
Welcome to Day 4 of the Fourth Annual 12 Days of Christmas Series!
We have teamed up with 50 plus bloggers to bring you a oodles of DIY Ideas and Recipes to make your holiday season merrier. There are 12 different posts in the series and we have spread them out over a four week period with three posts per week. Now is the time to subscribe!
GO HERE for the complete list of Dates and Topics plus a collection of most popular holiday ideas including ornaments, games, recipes and more from all 50 plus talented bloggers!
It's Day 4 and we are sharing Kids Christmas Craft Ideas!
---
Hi Friends!  I hope you all had a wonderful Thanksgiving and a relaxing long weekend with family and friends!  The holiday season is definitely upon us and today we are sharing Christmas craft ideas for kids.
I have been an elementary school teacher for the past twenty three years.  Throughout these years I have done countless holiday projects with my students.  When I think about some of my favorites, ones that I would gladly do again, I think about this handprint wreath.
This project is not my own.  It was introduced to me about 18 years ago, when I first started teaching second grade.  These handprint wreaths were a second grade tradition and as a teacher, I needed to carry it on.
Materials:
1 16 inch by 16 inch hemmed white fabric square
1 18 inch dowel
green tempera paint
red tempera paint
dish detergent
yarn
permanent marker
Preparation:
The keepsakes take just a little planning ahead.  For each hand-print wreath, you will need a 16 inch by 16 inch hemmed white fabric square, with a place for a dowel. I have used a white sheet as the fabric. To create this square, cut a piece of white fabric 17 inches wide by 18 inches long. Sew a half inch hem and then fold the fabric over 1 inch and sew.  This will make the place for the dowel.
Cut your dowel to approximately 18 inches.
Before you begin, add a drop or two of liquid dish detergent to the bottle of tempera paint.  This step will help ensure the paint comes off easily! Put the paint on paper plates.
Directions:
Lay the fabric flat.
Dip the child's hand in the green paint.
Guide the child's hand to press it onto the fabric.
Repeat to create the shape of a wreath.
Once it has begun to dry, dip the child's finger in red paint to create berries.
Don't forget to add the child's name or initials and the year or age.
Tie the yarn onto the dowel for hanging.
I love this project and looking at those sweet little hands that created it.  My children and their friends are almost all grown up now. Looking back at these keepsakes always makes me smile.
I have to thank my dear friends who graciously lent me their children's handprint wreaths.  My children gave them as grandparent gifts many years ago!
What are some of your favorite projects that you enjoy doing with children?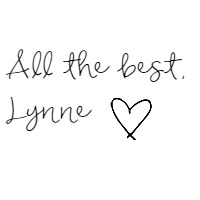 Scroll down for many more Kids Christmas Craft Ideas! 
---

http://j.mp/2Oot0Pa