Update your furniture pieces and add a beautiful high gloss finish to your surfaces in a few simple steps with Glaze Coat!
This post is sponsored by Eclectic Products, makers of Glaze Coat.  All opinions are my own.
This spring I have had the urge to update our outdoor porch space! We painted it about ten years ago, but have given it very little care since then. I decided that it is a good time to give the moldings a thorough cleaning and the floor a fresh coat of paint. The wicker furniture received a coat spray paint in a beautiful Espresso color. That left me with this old dresser to update.
This dresser originally was a piece of unfinished furniture that my husband assembled for my son. For the past five years it has been out on the porch. We've used it to hold all of our porch items…placemats, candles, gardening tools, etc. It was also in need of an update. After a good cleaning, I taped off the top with painter's tape and gave the body of the dresser a few coats of spray paint in a lovely slate blue color. I decided to seal the top of the dresser with Glaze Coat. One coat of Glaze Coat is equal to sixty coats of varnish! This waterproof, high gloss finish would be perfect to protect the top of the dresser inside our three season porch.
To use this product, read the directions carefully and begin by assembling the necessary materials:
Glaze Coat
3 plastic cups with clear measurements
stir sticks
plastic spreader
foam paint brush
drop cloth
chemical resistant gloves
painters tape
eye protection
disposable thermometer
heat gun, hair dryer, or propane torch
Wearing my smock, gloves, and eye protection, I completed this project in a well-ventilated area.
Once I had all of my materials ready, I measured equal parts of the resin and the hardener into the disposable cups.  Using these calibrated containers from my local hardware store helped ensure a one to one ratio.
I poured the measured hardener into the container of resin.  Using a paint stick, I mixed for six minutes, scraping the sides and bottom.
After six minutes had elapsed, I poured this hardener and resin mixture into a new, clean container and mixed again for another six minutes.  This is where you can use the disposable thermometer to ensure that the temperature of the material reaches 90 degrees.
I poured the Glaze Coat immediately onto the center of the top of the dresser. I had to work quickly because this product begins to harden within 15 to 20 minutes.  Using the plastic spreader and foam brush, I spread the mixture over the entire surface. The foam brush was helpful for spreading the mixture onto the sides of the surface. As the Glaze Coat began to set, I noticed some surface bubbles. It is important to remove these when Glaze Coat is still wet. I chose to use a hair dryer as a heat source. I moved the hair dryer, using a sweeping motion, about 6 to 8 inches above the surface. This helped in reducing the bubbles and allowing the product to set.
A few words of wisdom about this product…I should have removed the painter's tape from the top earlier. I waited 72 hours and it was a challenge to remove.
After 3 full days, the product was completely cured.
I am so happy with the results.
I love this beautiful, high gloss finish!
Thank you to Eclectic Products, makers of Glaze Coat, for sharing this amazing product with me! They would like to share Glaze Coat with you too.  They are giving away a Glaze Coat kit to one lucky reader.  To enter, just comment and tell me where you would use this product.  I can't wait to hear your ideas!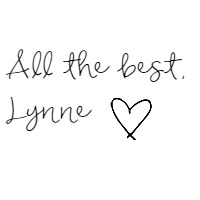 If you would like to save this post for later, pin it here!