5 Favorite Budget-Friendly Home Organization Tools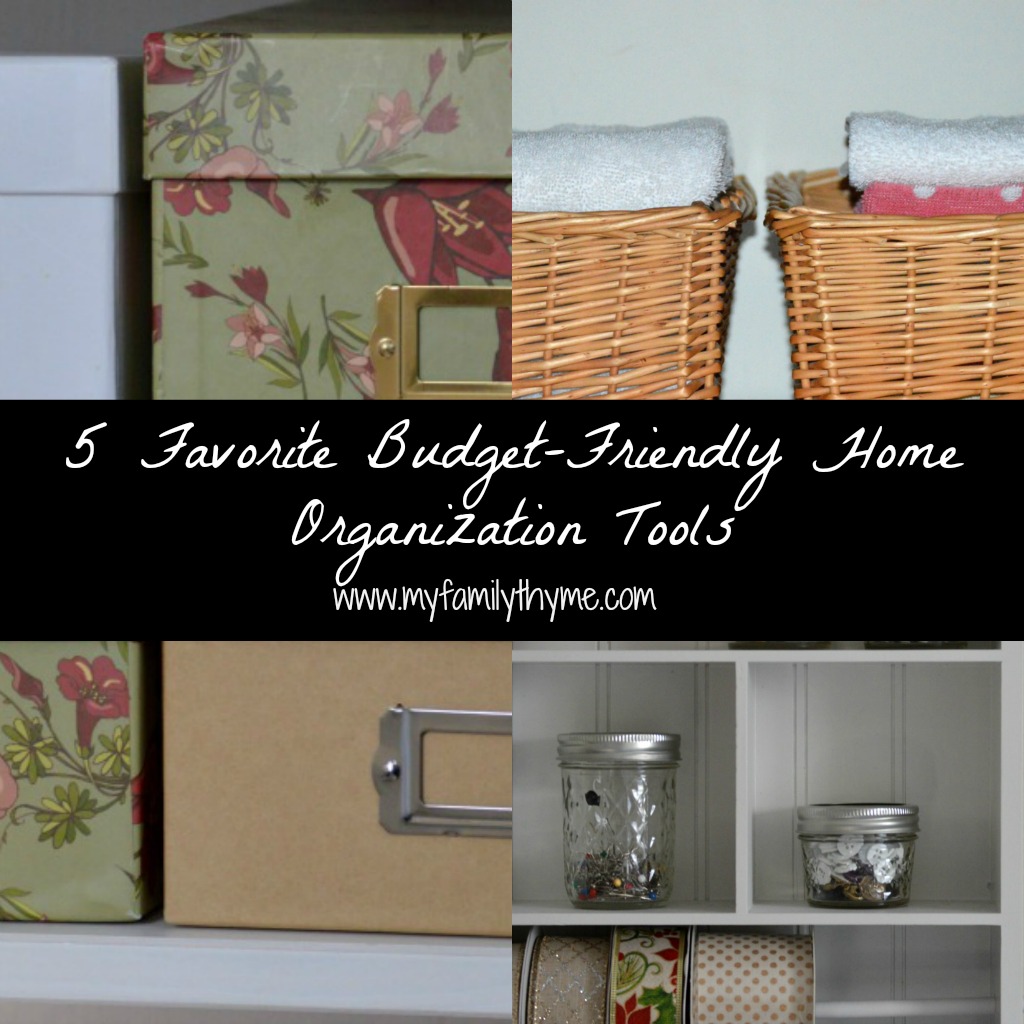 Happy January!  Now that all of the Christmas decorations are put away and (hopefully) the last pine needle has been vacuumed, life is all about cleaning and organizing.  Every store you go into is prepared to sell you the latest in home organization.  I love this time of year when everything feels clean, fresh, and new.  However,  you don't need to break the bank and spend a great deal of money to get yourself organized.  Here are some of my favorite, budget-friendly home organizational tools.
What are some of your favorite budget friendly organizers?  Have you found any items or systems that have worked well?  I would love to hear your thoughts.