4 Simple Steps to Creating a Warm and Inviting Vignette for Fall on a Budget
I love decorating my home…especially for autumn.  Bringing all of the warm colors, textures, and scents together to create a beautiful space is something I enjoy.
How do you easily assemble small groupings to create a beautiful focal point within a budget?
Here are four simple steps to help you create economical, eye catching seasonal vignettes:
Begin with an item to add height.  Whether you use candle sticks or a vase of blooms, cluster items with a variety of heights to bring interest.
Incorporate a natural elements.  Use what you have in your yard or garden.  Bittersweet, colorful leaves, branches of boxwood, dried hydrangea blooms and twigs add natural beauty and texture.
Add pops of color.  Visit your local farm or grocery store to add warm seasonal colors.  Apples, baby pumpkins, and unique gourds can be gathered and displayed.  This sweet baby pumpkin sit on a pedestal dish that was given to me by my mother.  The dish also adds some variation in height to the grouping.
Incorporate something personal or unique.  Shop your home and use what you have.  Baskets, framed pictures, prints, or sentimental pieces make the space more personal.  Remember that your home should reflect you.
This vignette sits in front of my DIY shutter project from last summer.  It was one of my first projects and I still love the texture that these add to the wall for a minimal cost.
I hope this gave you a little inspiration to create some inviting seasonal vignettes in your home!
How do you decorate for the seasons?  What are some items you like to include in your home decor?  Do you like to create vignettes?  I would love to hear your thoughts.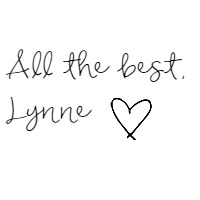 If you would like to save this post, pin it here: