I am sharing my goals for refreshing my basement rec room as part of the $100 Room Challenge.
This post contains affiliate links. If you click on an affiliate link and purchase something, I may receive a very small commission, at NO additional cost to you.
Hello Friends! Happy New Year!  I hope you had an enjoyable holiday break with family and friends.  I am so excited to begin the year by joining the $100 Room Challenge, hosted by Erin at Lemons, Lavender, and Laundry.  Twice a year bloggers are challenged to choose a room in their home to transform within a $100 budget. The challenge is that the room needs to be completed in just one month. Every Wednesday for this next month, the internet will be full of design inspiration and creativity. If you are like me and love a good before and after, you will definitely want to check it out.
The basement rec room is the place where my children and their friends have gathered for the past fifteen years.  Throughout these years, it has not changed much. This challenge is an opportunity to transform this basement rec room into a warm, welcoming space, filled with character, charm, and personality.
The Current Space
Our home is a basic traditional New England colonial, built in 1970, with the garage built under the home.  The finished basement area does not have any windows, but has paneled walls, a drop ceiling, carpeting, and heat.
Throughout these past fifteen years, my family has grown and changed, but this space hasn't changed very much.  About ten years ago, we replaced the drop ceiling and painted the paneled walls Benjamin Moore's Manchester Tan, with an accent wall painted Benjamin Moore's Dinner Party Red. We also added some tile in the entryway to the garage.  Over the years, I had moved many of my children's old toys into our storage area, but I have kept almost everything.  As a result, we still have quite a collection of Thomas the Trains and Barbies.  Along with refreshing the decor, this is a wonderful opportunity to sort, decide what to keep, and clean out.
The Plan
When creating a plan for this space, my husband, children, and I sat down together to talk about what we would both like in this space and how can we work together to make this happen.
We will be keeping the following items in this space:
refrigerator
treadmill
couches
television
Goal #1  Paint the Walls
After purging and organizing, we will be lightning this space with paint.  Paint is such an inexpensive way to make a big impact. We have chosen the Benjamin Moore color, Seapearl for the walls.  It is a light greyish beige that is both timeless and elegant.  I think this color will provide a bright and neutral backdrop for this space.
We will also be updating some our furniture and trim with the Benjamin Moore color, White Dove.  This color is a soft warm white, with a hint of gray undertones.  It is two shades lighter than Seapearl and looks beautiful on trim and cabinetry.
Goal #2  Update/Rearrange Furniture
To stay in budget, we will not be purchasing any new furniture, but we will rearrange and repaint some pieces.
Goal #3  Create a Mudroom Area
We are also planning to create a mudroom area, coming in from the garage.  This is what it currently looks like.  We would love to add some hooks, shelving, and baskets to this space.
Goal #4  Add Wall Art and Accessories
I would like to personalize this space for my family by creating and arranging wall art that reflect my family members' likes and personalities.  We are all big sports fans and love our New England teams, especially the Boston Red Sox.  Being a child of the early 70's, my husband is also a big Star Wars fan.  I would like to include these interests in this family-friendly space.
If time and budget allow, I would like to create pillow covers using napkins just like I did here.  I will be on the lookout for some fun patterned napkins!
It's an ambitious plan, but I am very excited about the potential this space has!  I hope you follow along as this transformation gets underway.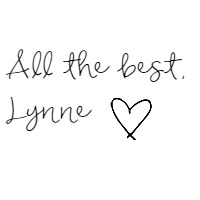 Do you want to see the projects that other bloggers are tackling as part of the $100 Room Challenge? Check them out below!
If you would like to save this for later, pin it here!
Please Note: This link-up is for those participating in the $100 Room Challenge only.